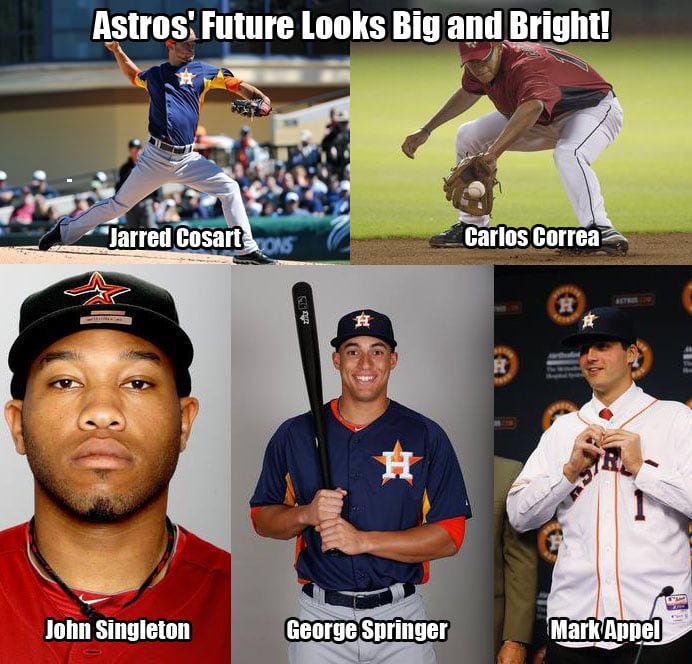 After years of miserable play the Houston Astros have assembled what looks to be an elite squad for the future.  Nobody expects them to turn heads in 2014, let me be clear.  This season and the next will serve as an opportunity for their top talent to develop in both the pro and minor league levels.  With a virtually non-existent payroll and no real salary commitments for years to come you can imagine these prospects blossoming and being coupled with some nice veteran signings to result in a competitive MLB roster.  
That is a recipe for success that has proven itself in recent memory for teams like the Rays and Royals
What people are saying... Leave your rating
Be the first to leave a review.
Show more