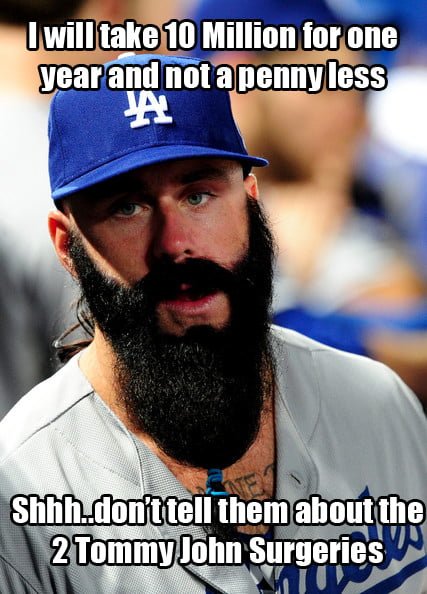 Free agent relief pitcher Brian Wilson agrees to a one year, $10 million  contract to stay with the Dodgers. This contract also includes an $8.5 Million player option for the 2015 season. The right hander has had two Tommy John Surgeries in his career. Which is probably the main reason why the Giants declined to being him back last year. Wilson has not pitched a full season since 2011 and had a shortened 2012 season due to another injury. With the risk of him injuring his arm again the Dodgers are gambling $10 million. Hopefully the ball drops on the right color for them.  It appears the Dodgers are becoming  more and more  like the Yankees by throwing lots of money at people in the hopes of buying themselves a championship ring.
What people are saying... Leave your rating
Be the first to leave a review.
Show more